TERMIUM Plus®
The Government of Canada's terminology and linguistic data bank.
TERMIUM Plus®, one of the largest terminology and linguistic data banks in the world, gives you access to millions of terms in English, French, Spanish and Portuguese. You can find terms, abbreviations, definitions and usage examples in a wide range of specialized fields. The data bank is an essential tool for understanding an acronym, checking an official title, finding an equivalent in another language, and much more.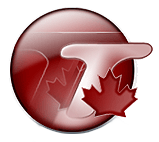 Telehealth terminology: check out what's new!
What do the terms "asynchronous telehealth," "teleneurology," "telepharmacy" and "virtual hospital" have in common? They all represent concepts in the field of telehealth.
In order to update their respective terminology data banks in this field, the Translation Bureau and the World Intellectual Property Organization joined forces to prepare records in English, French, Spanish and Portuguese that include many terms validated by Canadian subject-field experts. These records can be identified by the subject field name "Collaboration with WIPO" in TERMIUM Plus® and are now available for consultation.
Features
Writing tools
The Language Portal's writing tools have a new look! Easy to consult, they give you access to a wealth of information that will help you write better in English and French.