TERMIUM Plus®
The Government of Canada's terminology and linguistic data bank.
TERMIUM Plus®, one of the largest terminology and linguistic data banks in the world, gives you access to millions of terms in English, French, Spanish and Portuguese. You can find terms, abbreviations, definitions and usage examples in a wide range of specialized fields. The data bank is an essential tool for understanding an acronym, checking an official title, finding an equivalent in another language, and much more.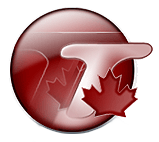 Check out the Guidelines for Inclusive Writing!
Want to write more inclusively in English or French? The Guidelines for Inclusive Writing are now available on the Language Portal of Canada! These guidelines are designed to help the federal public service and other organizations write in a way that is free of discrimination based on gender, race, ethnicity, ability or any other identity factor.
Another new resource is the Inclusionary and its French counterpart, the Inclusionnaire, which can help you find inclusive alternatives to gendered words and expressions.
And the Guide on Equity, Diversity and Inclusion Terminology has been updated! New entries have been added and others have been revised to reflect user comments.
Check out these guidelines and resources today!
Features
Writing tools
The Language Portal's writing tools have a new look! Easy to consult, they give you access to a wealth of information that will help you write better in English and French.