TERMIUM Plus®
The Government of Canada's terminology and linguistic data bank.
TERMIUM Plus®, one of the largest terminology and linguistic data banks in the world, gives you access to millions of terms in English, French, Spanish and Portuguese. You can find terms, abbreviations, definitions and usage examples in a wide range of specialized fields. The data bank is an essential tool for understanding an acronym, checking an official title, finding an equivalent in another language, and much more.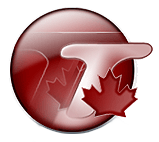 New on the Language Portal of Canada!
The Language Portal of Canada team recently launched the improved Language Navigator. This search engine, which allows you to simultaneously search all of the Language Portal of Canada's writing tools, now offers new options for searching and filtering results. Give it a try today, and you'll discover that it's easier than ever to find answers to your questions on difficult points of language in English and French.
And that's not all! The Portal's writing tools have all been updated and given a new modernized interface. The Portal also offers two new tools: Writing Tips Plus, which combines the content of The Canadian Style and Writing Tips, and Clés de la rédaction, a combination of Le Guide du rédacteur and Clefs du français pratique. Remember to add them to your favourites!
Features
Writing tools
The Language Portal's writing tools have a new look! Easy to consult, they give you access to a wealth of information that will help you write better in English and French.