TERMIUM Plus®
The Government of Canada's terminology and linguistic data bank.
TERMIUM Plus®, one of the largest terminology and linguistic data banks in the world, gives you access to millions of terms in English, French, Spanish and Portuguese. You can find terms, abbreviations, definitions and usage examples in a wide range of specialized fields. The data bank is an essential tool for understanding an acronym, checking an official title, finding an equivalent in another language, and much more.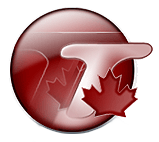 Updated version of the Glossary on the COVID-19 pandemic
The eighth version of the Glossary on the COVID-19 pandemic is now available! Since its first release in March 2020, the Glossary has been updated many times: the first version contained 85 concepts. The seventh version, released in June 2020, contained 243 concepts. Given how much the situation has evolved since last summer, especially around vaccine development, another update was warranted. The new version now contains the English and French terms related to 450 different concepts.
Features
Writing tools
The Language Portal's writing tools have a new look! Easy to consult, they give you access to a wealth of information that will help you write better in English and French.