TERMIUM Plus®
The Government of Canada's terminology and linguistic data bank.
TERMIUM Plus®, one of the largest terminology and linguistic data banks in the world, gives you access to millions of terms in English, French, Spanish and Portuguese. You can find terms, abbreviations, definitions and usage examples in a wide range of specialized fields. The data bank is an essential tool for understanding an acronym, checking an official title, finding an equivalent in another language, and much more.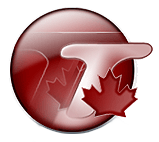 The Language Portal of Canada team wants to hear from you!
Help us make the Portal a more effective tool by taking a short survey.
The Portal includes TERMIUM Plus®, the Language Navigator and its writing tools, the Official Languages Hub®, quizzes and the Our Languages blog. If you use these resources every day and enjoy doing so, let us know! If you have suggestions on how we can make improvements, we want to know that too!
We are always aiming to be attentive to your needs. We will use the survey results to improve the Portal's resources.
Features
Writing tools
The Language Portal's writing tools have a new look! Easy to consult, they give you access to a wealth of information that will help you write better in English and French.