TERMIUM Plus®
The Government of Canada's terminology and linguistic data bank.
TERMIUM Plus®, one of the largest terminology and linguistic data banks in the world, gives you access to millions of terms in English, French, Spanish and Portuguese. You can find terms, abbreviations, definitions and usage examples in a wide range of specialized fields. The data bank is an essential tool for understanding an acronym, checking an official title, finding an equivalent in another language, and much more.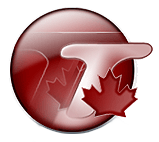 Climate change and public health are hot topics!
The Translation Bureau, in collaboration with the Public Health Agency of Canada's Science in French Initiative, has developed the Glossary on Climate Change and Public Health. Containing just over 400 concepts on climate change and public health, the glossary is intended to help stakeholders in various sectors to communicate in both English and French. Feel free to consult the glossary to learn more about terminology related to these current issues.
Help us improve TERMIUM Plus®!
To make sure that our terminology data bank meets the needs of everyone looking for the right terms to use, we need your comments! The federal government's Translation Bureau, part of Public Services and Procurement Canada, is asking for your input on some of the features it is considering for the new version of TERMIUM Plus®. Please fill out this survey before June 30.
Features
Writing tools
The Language Portal's writing tools have a new look! Easy to consult, they give you access to a wealth of information that will help you write better in English and French.